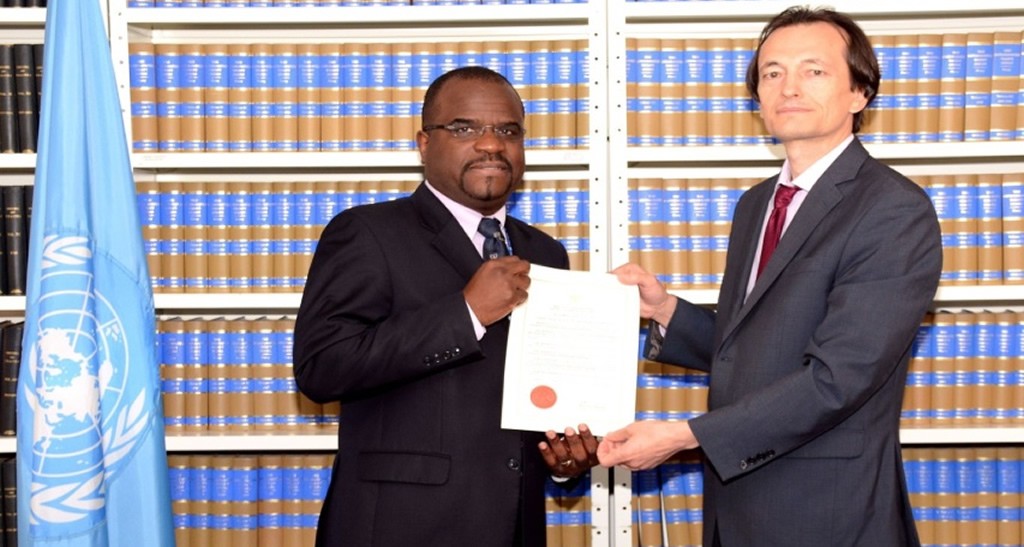 T&T ratifies convention on rights of persons with disabilities
Trinidad and Tobago has ratified the United Nations Convention on the Rights of Persons with Disabilities. A release issued yesterday by the Ministry of Communication stated that T&T now joins 155 other nations which have also ratified the Convention.
The ratification instrument was deposited on 25 June 2015 to the United Nations Headquarters by Eden Charles, this country's Ambassador Extraordinary and Plenipotentiary and Chargé d' Affaires to the UN.
Describing the move as "a natural progression of an issue that has been taken very seriously by the Kamla Persad-Bissessar Administration," the release noted "this signifies the Government's firm commitment to ensuring that persons with disabilities in our country are afforded all of the rights which flow from this binding legal Instrument."
In her first address to the United Nations in 2010, the Prime Minister championed the rights of persons living with disabilities saying there was a critical need to close this gap in the protection of the human rights.
The released added: "Trinidad & Tobago's ratification of the convention will now further propel policies and programmes aimed at providing opportunities for persons with disabilities to realise their fullest potential."
The Convention will come into force for Trinidad & Tobago and become law in 30 days following the deposit of the instrument, which was signed by Foreign Affairs Minister, Winston Dookeran, and received by Andrei Kolomoets, representative of UN Secretary General.
Also present at the ceremony was Ambassador Dennis Francis, Director of the Multilateral Relations Division of the Ministry of Foreign Affairs, and Melissa Boissiere, Second Secretary and Human Rights Desk Officer at the Permanent Mission to the United Nations, New York.